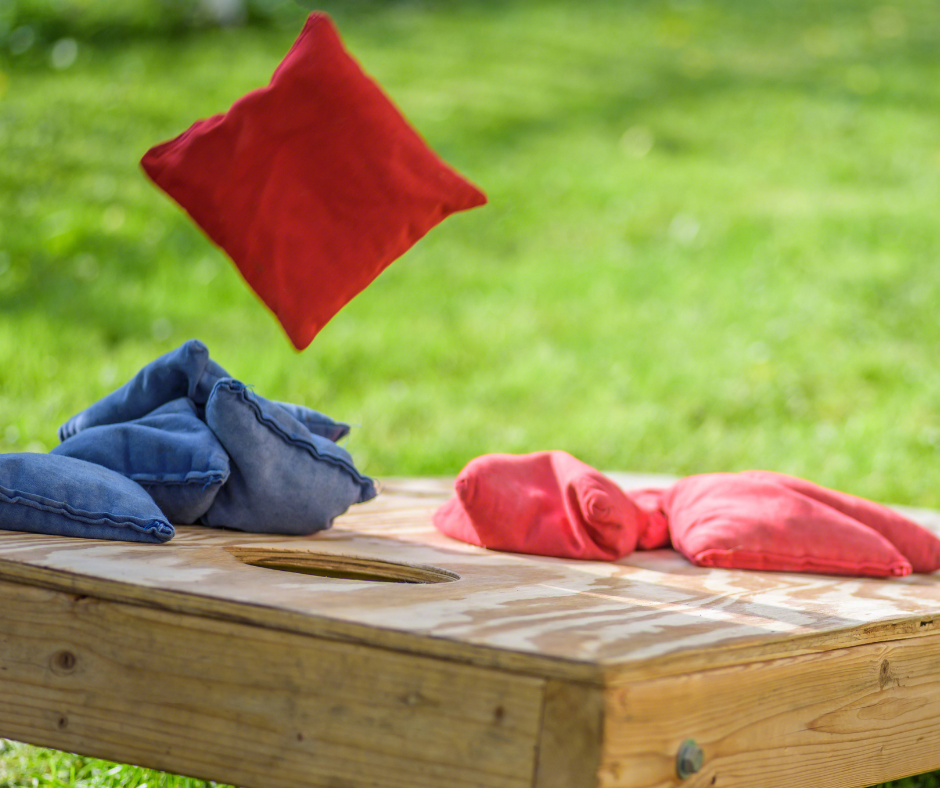 2nd Annual Erskine Cornhole Tournament
The Erskine Recreation Society and Erskine Curling Rink invite you to join them for a fun filled weekend!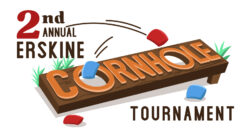 ∙ WHEN ∙
MAY 26th
Registration opens @ 4:00pm for both divisions.
Come early for burgers and have a pre drink!
Bags fly @ 5:30pm sharp!
Bags will land @5pm Saturday evening MAY 27th!
Followed by a beef on a bun and cabaret with live music
Wrist bands $20.00/person $5.00 ages 10 and under. Includes beef on a bun and access to cabaret. Cash Only @ the Door!
BEEF ON A BUN -Erskine Hall (6:30-8:30pm)
CABARET -Curling Rink (8pm-1am)
∙ WHERE ∙
Tournament, cash bar and cabaret @ CURLING RINK
Beef on a bun @ ERSKINE HALL.
Camping @ BALL DIAMONDS
KIDS MOVIE @ ERSKINE SCHOOL GYM 7-9pm
KIDS ACTIVITIES @ OUTDOOR SKATING RINK 11-2pm
VENDOR MARKET @ LOCATION pending weather TBA 10am-2pm
FOOD TRUCKS 11-4pm
PANCAKE BREAKFAST @ ERSKINE HALL 9am-11am SATURDAY
∙ TOURNAMENT PRICE & DETAILS ∙
___________________________________________
COMPETITIVE – Ages 16+ $100/team FRIDAY night
CASUAL – Ages 16+ $50/team FRIDAY & SATURDAY
Youth – $10/team SATURDAY pay day of 2-4pm. Prize Winnings!
___________________________________________
– Each division guaranteed 4 games. Games will last max 20 minutes long.
– CASH $ PRIZES $
– GAME RULES will be posted and must be followed.
– You can register for each division. Please fill out a separate form for each division if so.
– Boards & Bags will be supplied via community – YOU WILL NOT be able to use your own personal bags – NO EXCEPTIONS!
∙ HOW ∙
Register online by clicking the link below:
Or pickup a form and drop off at our local Erskine post office.
PAYMENT: Registration fee must me made prior via email transfer to Er
[email protected]
PLEASE include TEAM NAME in emt message.
CAMPING: FREE
KIDS FUN: FREE
VENDOR MARKET: $20 a spot Contact Jess Sweere on Messenger or on her cell 403-741-5198 to book a spot.
∙ OTHER DETAILS ∙
This is a CASH ONLY event. There is no ATM in the town of Erskine.
Registration is Due NO LATER than May 15th by 5:00pm!
Interested in sponsoring or volunteering for this event? please contact Danny Riggins @ 1403-742-4654
Funds raised go towards both clubs Erskine Recreation Society and Erskine Curling Rink.
Support our local 4H Beef Club by donating your bottles! A trailer will be set up outside the curling rink.
Community Pancake breakfast hosted and in supports of Erskine IOOF Hall.