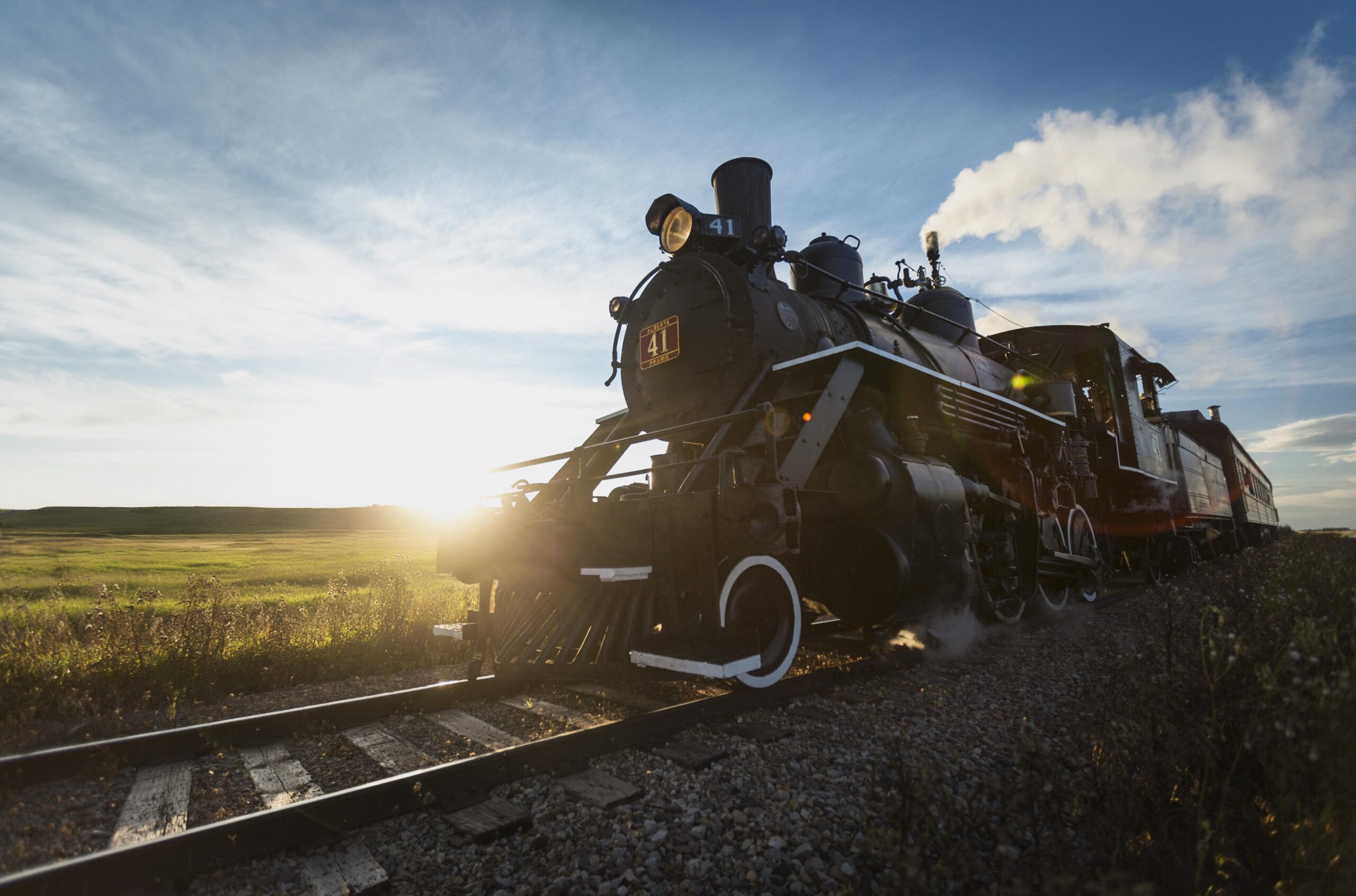 Alberta Prairie Railway Season Opener
Tickets on sale now, get aboard Stettler's most popular attraction!
Based in Stettler AB, Alberta Prairie Railway offers exciting one-day adventures on a vintage passenger train from the 1920s. Different themed excursions are available throughout the year. These include Country Dinners, Adults Only specials, lots of family events, live stage shows, Country Carnivals and the Polar Express©. Join them for a day full of family friendly activities that are truly different and interesting. Find the complete 2022 schedule by visiting absteamtrain.com
At some point during your excursion the train will likely be brought to a halt and robbed by the dreaded outlaw "Reynolds Raiders" or the "Pump Car Bandits". After a short but furious gun battle, the money the outlaws took from passengers is retrieved. Since it's impossible to tell who the money belongs to, it is donated to various children's charities. In our first 32 years Alberta Prairie has donated in excess of $100,000 to various causes.
All trains depart and return to Stettler, Alberta.
The destination for Alberta Prairie excursions is either the Village of Big Valley or Alberta Prairie's Country Hideaway at Warden Junction.