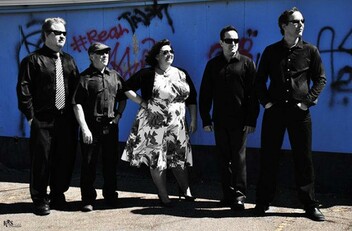 Entertainment in the Park – Overdue Blues Band
Get out and enjoy some free live music and fresh air! 
Bring your lawn chair, invite your family and friends and enjoy a free, live concert starting at 7:00p.m.
2022 Entertainment in the Park Schedule
Wednesday, August 24 – Overdue Blues Band
Since October 2011, the Overdue Blues Band has been providing Central Alberta with their take on blues/rock; blurring the line between the genres.  The Overdue Blues Band has been described as being "full bodied", "powerful", "sultry", "fierce","soulful", and will have you up and dancing to their wonderful "gumbo" mix of blues and rock.
Wednesday, August 31 – To Be Determined
The final night of Music in the Park for the 2022 season.